Download​
Download the latest version of 3DX from the Downloads page. If you haven't purchased it yet, you can still try it in trial mode.
Installation​
For macOS users, follow the instructions of the installer. For Windows users, please copy the file 3DX.vst to the folder where you want to install VST3.
More detailed instructions are available in the Installation Guide.
License Activation​
Once you have purchased, you will receive a license by email. Press the Activate button.
If you have not yet purchased, press Start Trial.
See the License Activation page for details.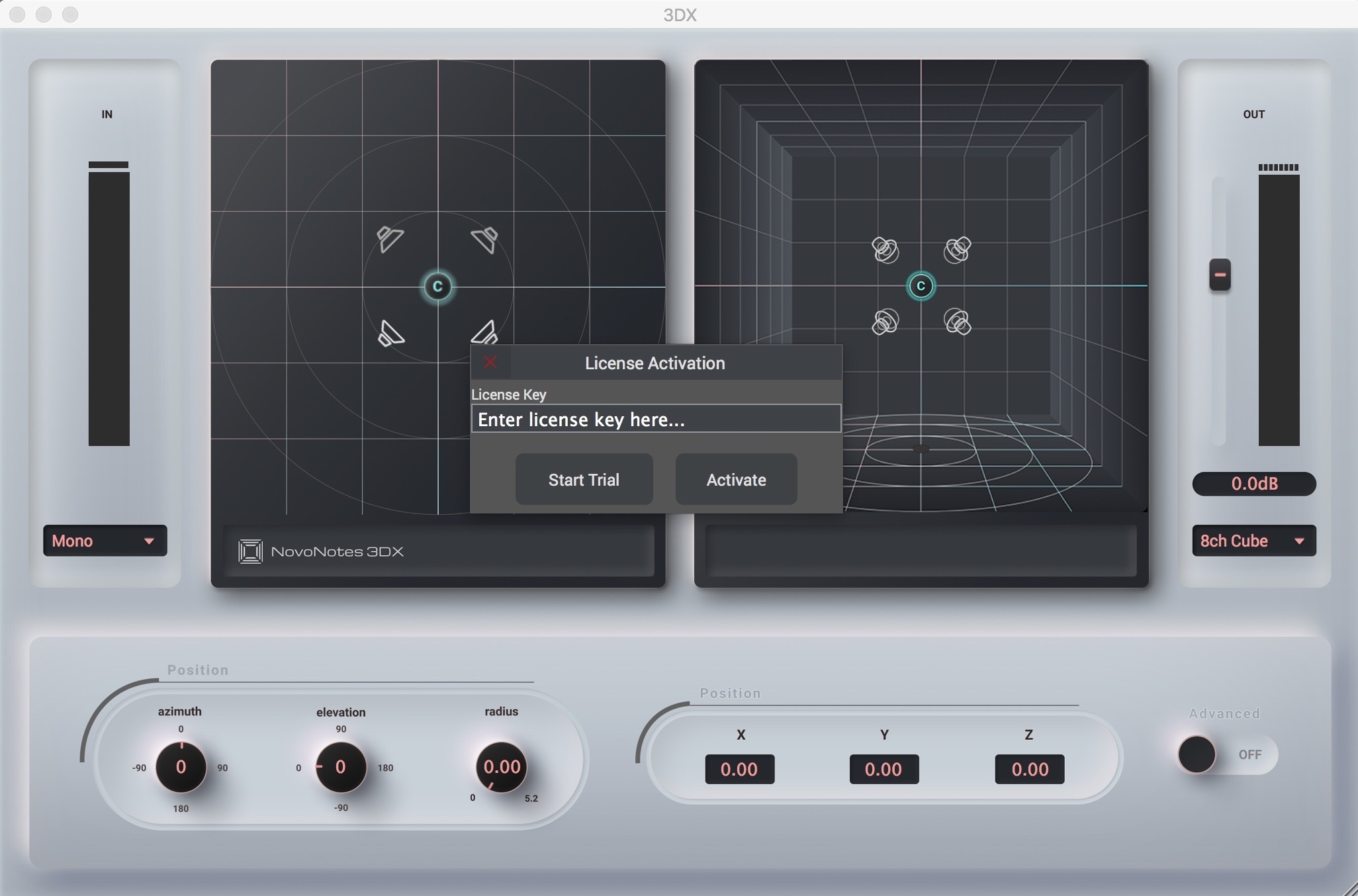 Let's start 3D Mix!​
When you have finished the activation, you are ready to enjoy the world of 3D sounds.
tip
If you would like specific examples, see examples page in this document.